FIVERR




Finding the right freelancing help no longer requires a quest. Stop searching, it's all here.

** SHHHH IT'S FAKE **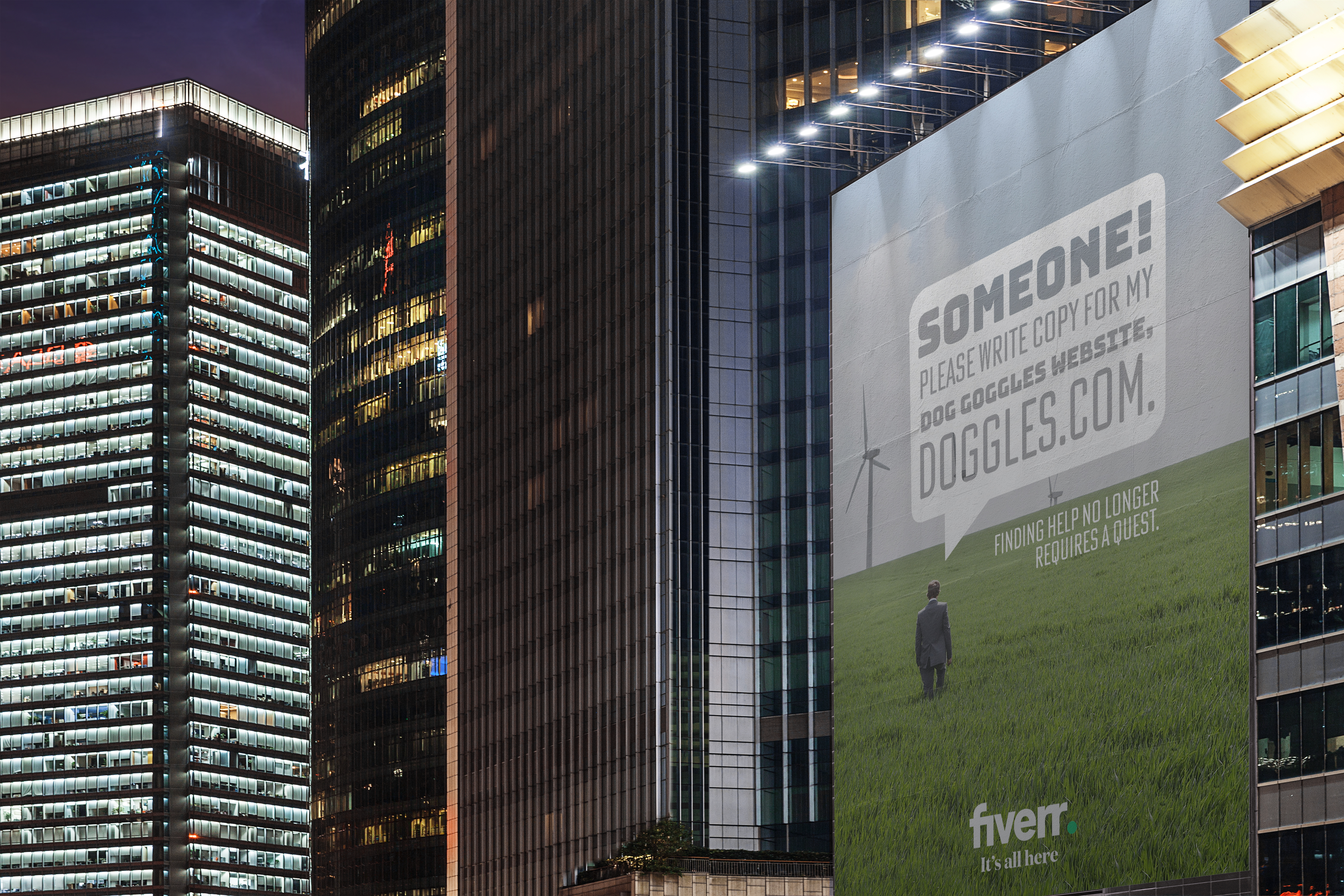 In partnership with
Making It
, Fiverr will put on a VERY HARD scavenger hunt across Central Park that ends in a desired celebrity freelancer. Participants have to solve riddles to find the freelancer's location.
In a special Fiverr-sponsored episode of Shark Tank, the chosen entrepreneurs not only get the sharks' approval - they also get paired up with Fiverr freelancers who assist their projects.
This guy stinks! / 702-244-0361 / gcrdrew@gmail.com